Valentine's Day is a great excuse to get crafty. Free design resources can be used to make Valentine's Day cards, party printables and gifts for our family and friends. Scrapbooking your love and Valentines celebrations is also a great way to keep your memories alive. Here on Chantahlia Design, you will discover free Valentine digital paper and design element packs as well as heart digital papers and heart design elements you can use to make your Valentine crafts.
Each of the free Valentine themed packs below includes digital paper, design elements and alphas. Scroll down to find all the Valentine themed packs available. They are all 300 dpi for commercial quality printing .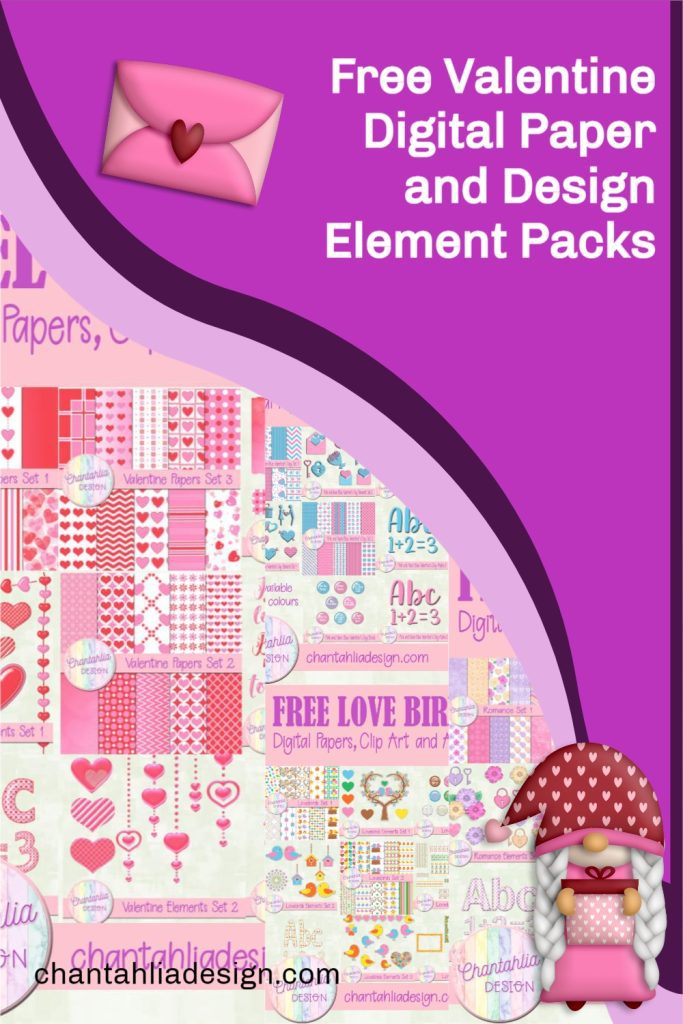 Click on the images to be taken to each sets download page.
Valentine Gnomes
Gnomes are so cute and this set features gnomes holding flowers, hearts and valentines. There are also gnomes in hot air balloons. The gnomes will bring an extra dose of cute to your Valentine stationery and other crafts.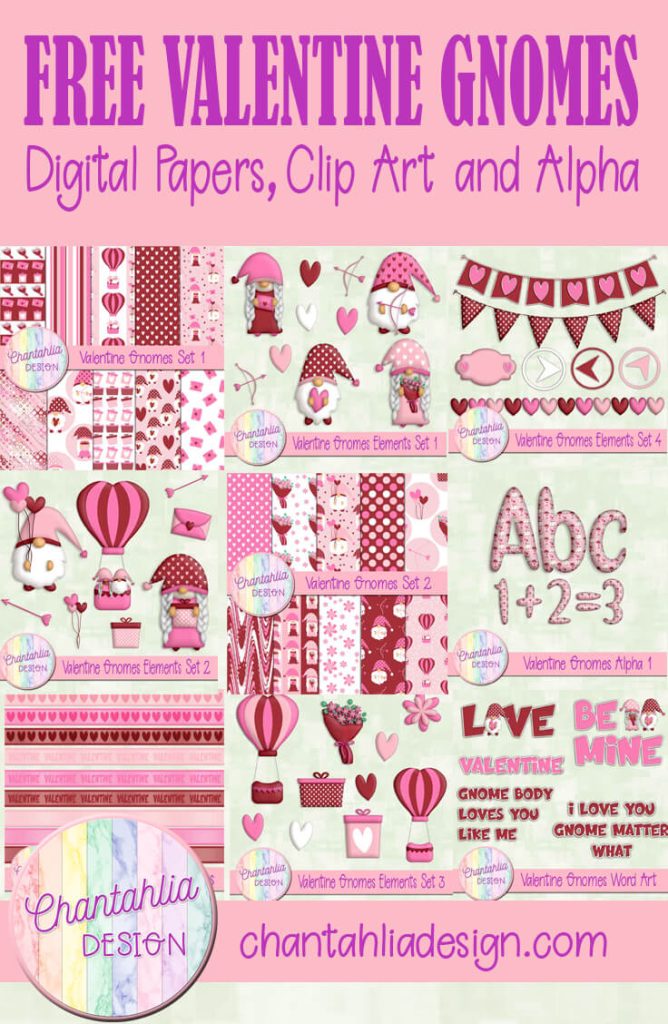 Valentine Set
The Valentine Set is a red and pink heart based set. The digital papers feature heart patterns and the elements feature red and pink hearts.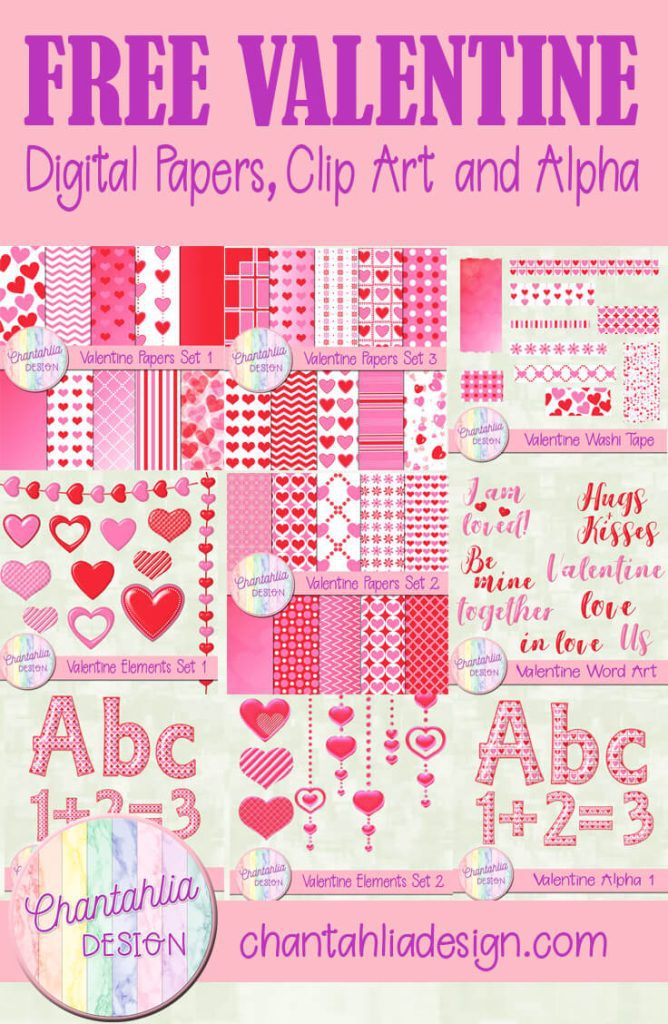 Valentine's Day
The Valentine's Day Set features valentine envelopes, hearts and keys, gifts and flowers. The set is pictured here in blue and pink but is also available in navy and burgundy and purple and olive.
Sweet Valentine
Sweets and Chocolates are always associated wit Valentines Day, at least in my mind. This Sweet Valentine set shares the love of sweets with love itself.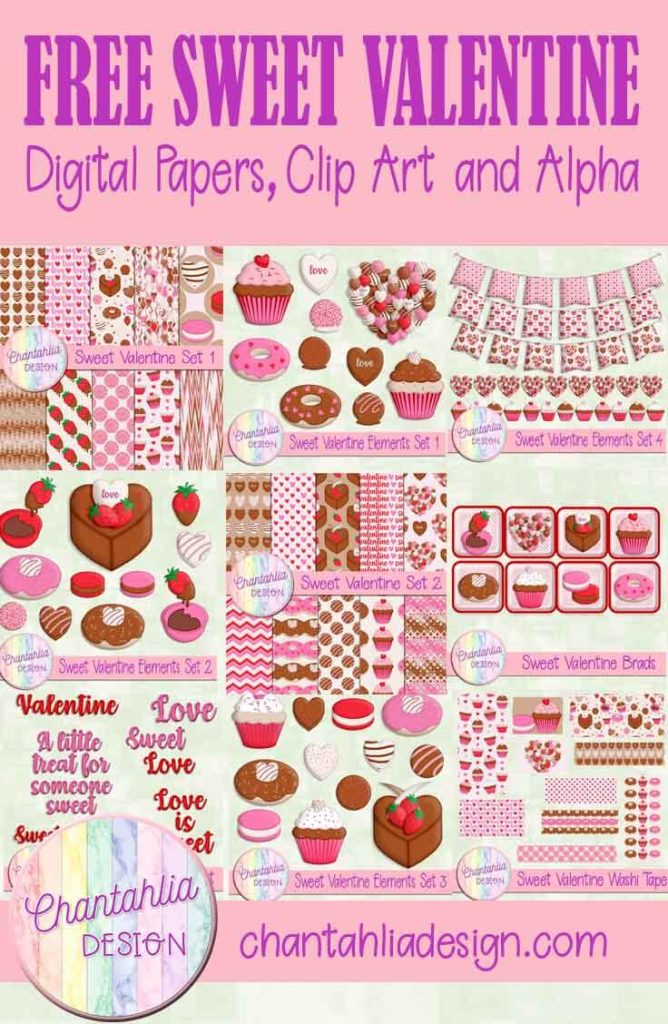 Love Birds
The Love Birds set also includes digital papers, design elements and alphas. It features pink and blue love birds as well as hearts.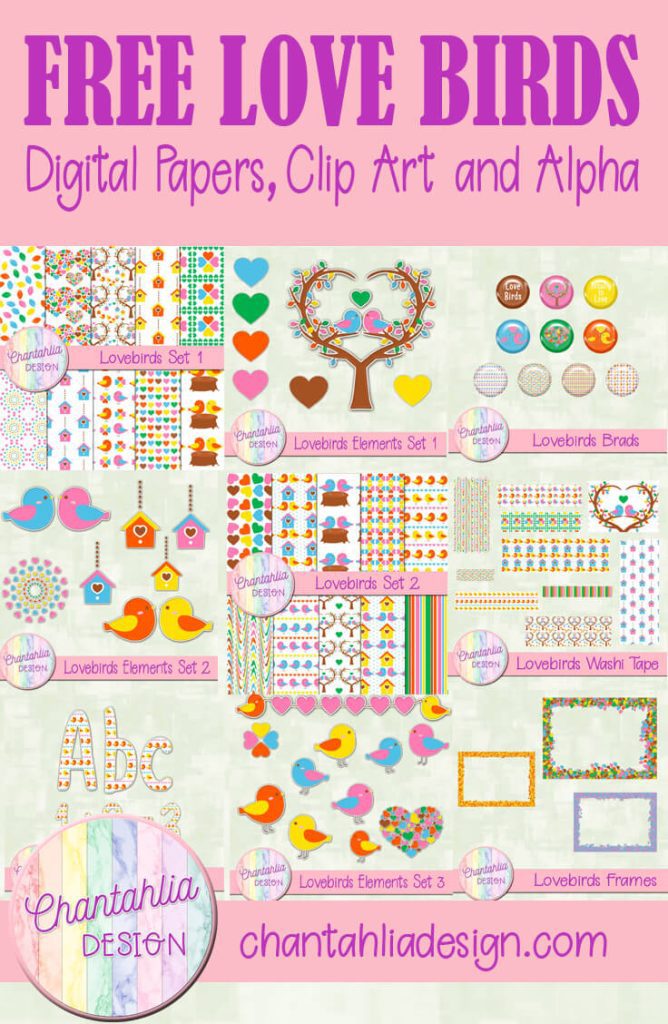 Romance
The Romance set is a floral set. The set includes clusters of flowers, love hearts and keys. As the name suggests it will add a more romantic feel to your Valentine crafts.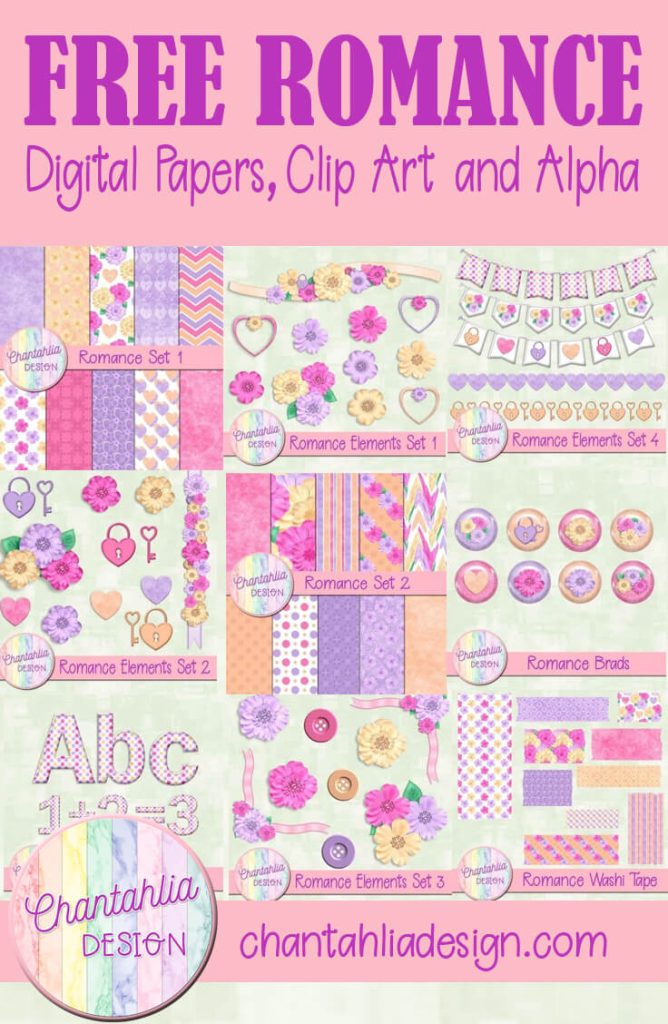 In Love
The In Love set features a pastel pink and blue paper set. It also features ribbons, word art and digital sticky notes.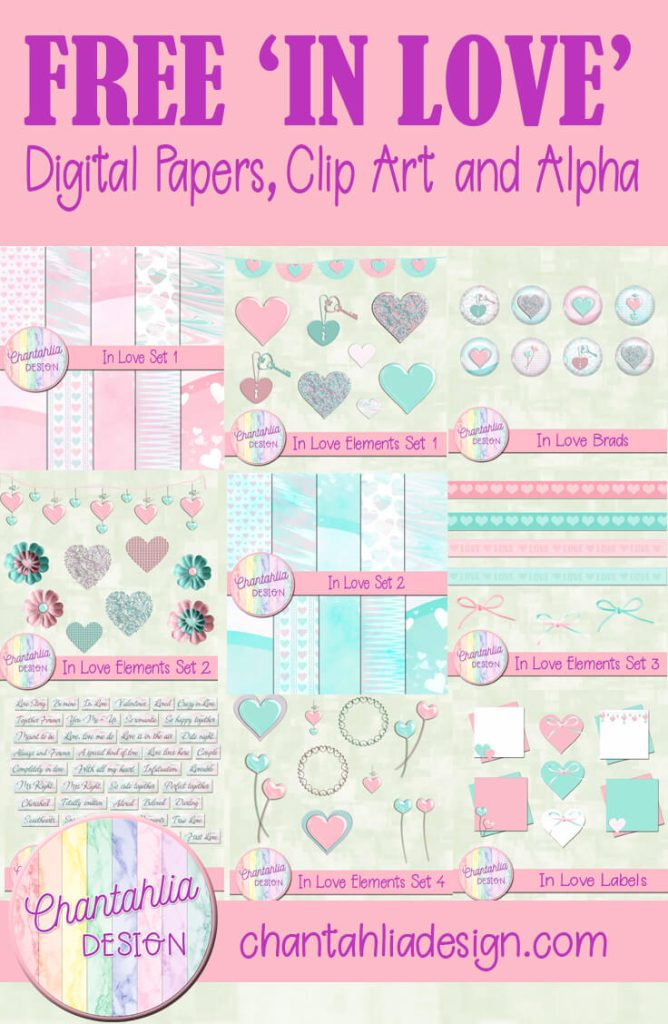 Heart Flowers
Although not a full set, there are also digital papers and design elements in a heart flowers theme. Each of the papers and elements is available in 31 colours.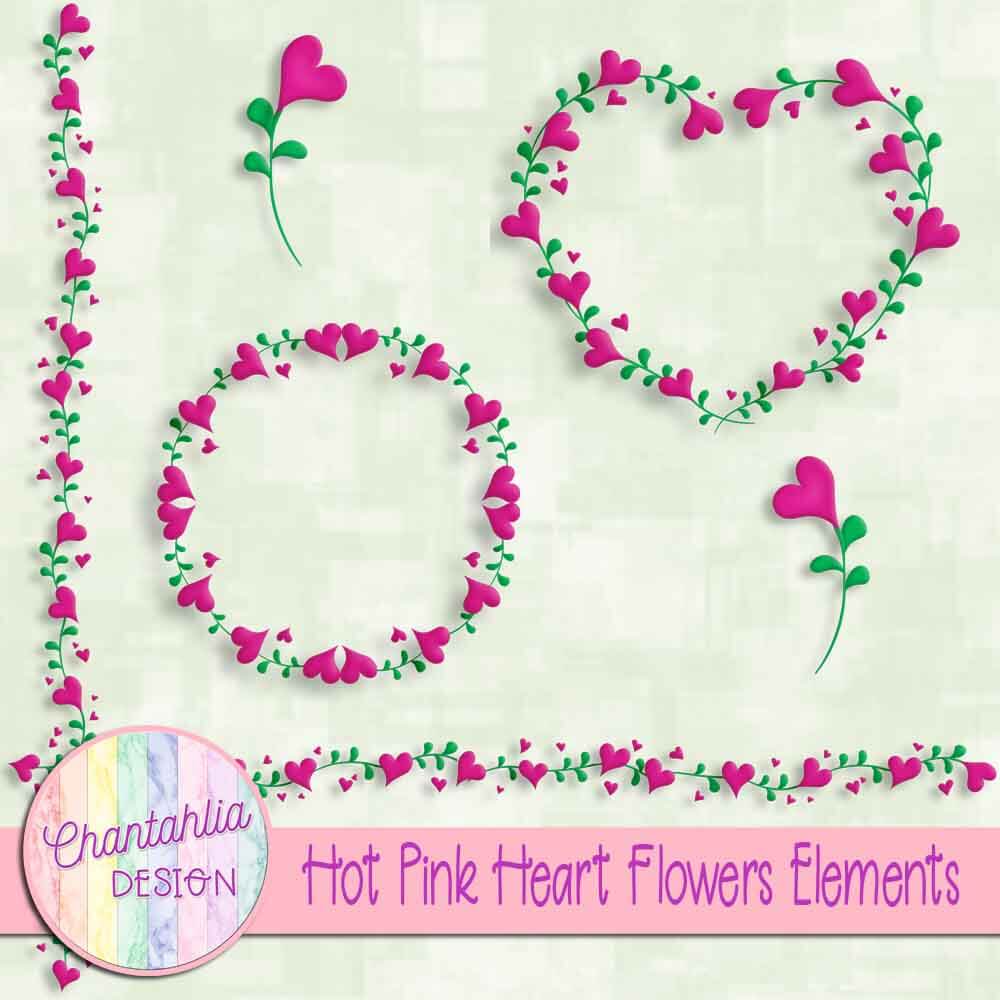 Heart Digital Paper Sets
As well as the Valentine themed sets on Chantahlia Design there are many digital paper sets featuring hearts.
Single Colour Papers
The following digital papers can be used for Valentine designs and crafts. Most single colour papers are available in 36 colours
Hearts Set 1
The first Hearts Set are assorted heart patterns using different heart shapes. There are 5 designs alternating background and heart colours.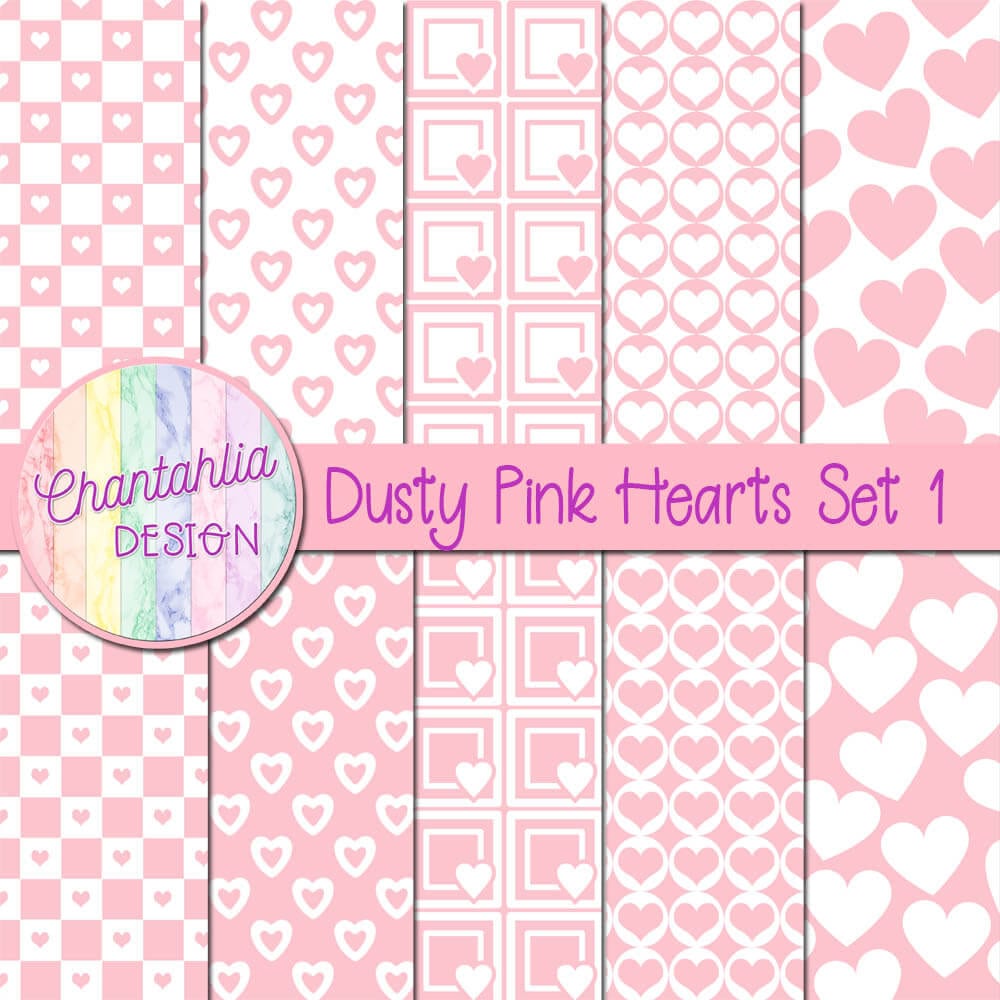 Hearts Set 2
These digital paper sets feature random designs in a more subdued feel.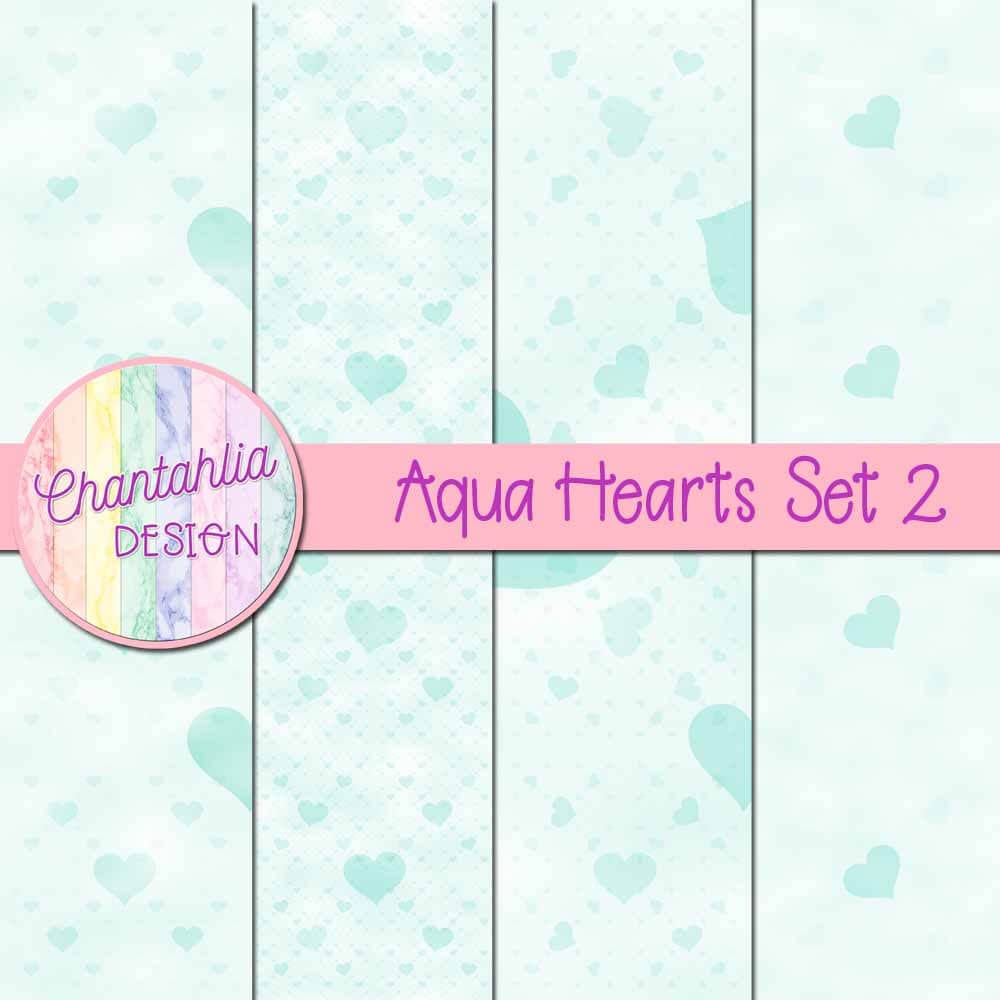 Hearts Set 3
White hearts stand out on a coloured background in these heart digital paper sets. They are perfect for your Valentine cards.
Hearts Set 4
Hearts Set 4 feature one heart style in various patterns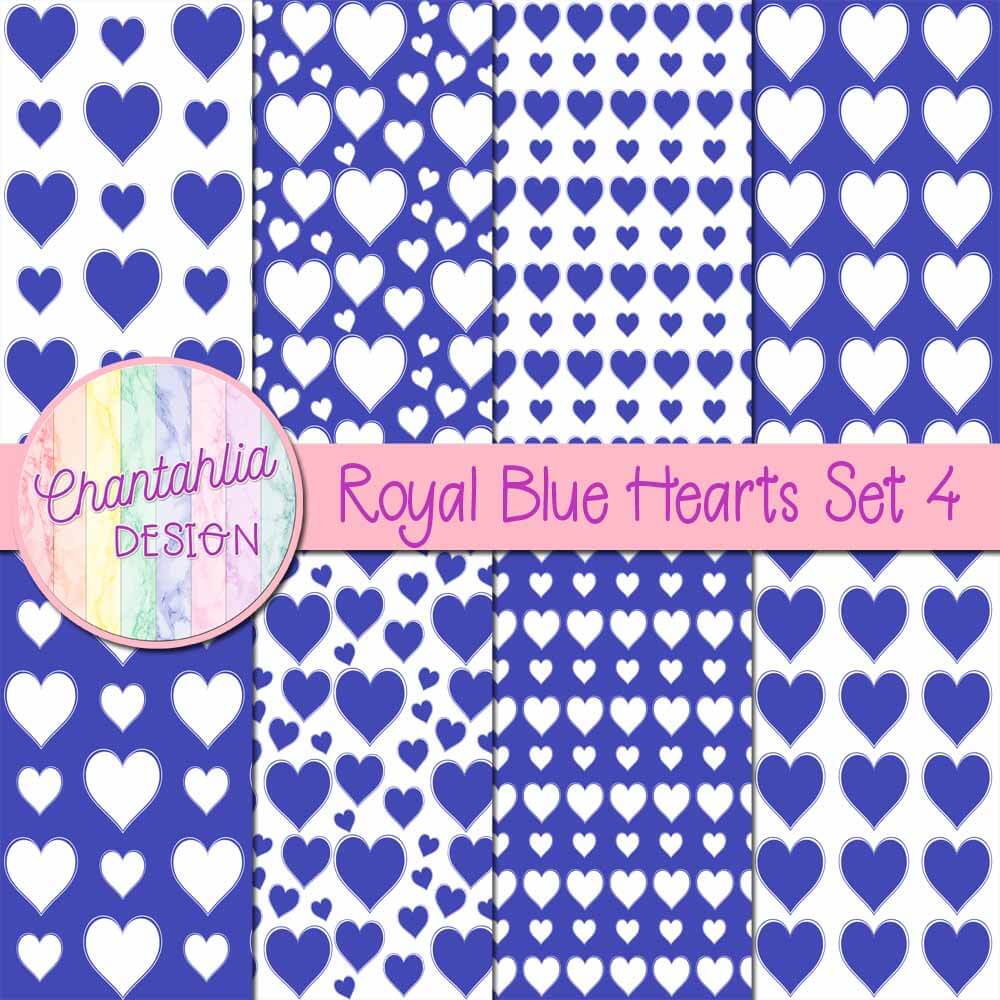 Heart Bokeh
Bokeh always makes a statement. These heart bokeh digital papers are perfect for Valentine designs.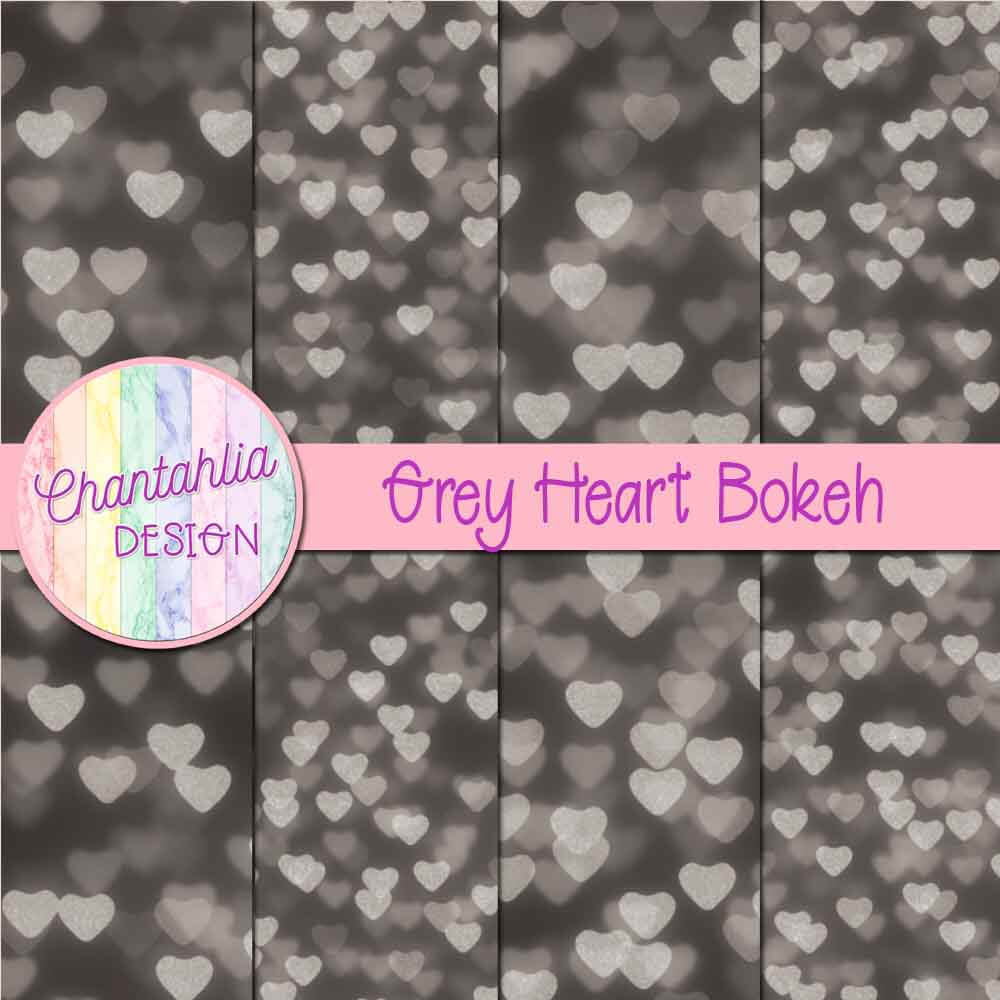 2 Colour Digital Paper Sets
2 colour heart paper sets that are available in 74 colour combination.
Heart Papers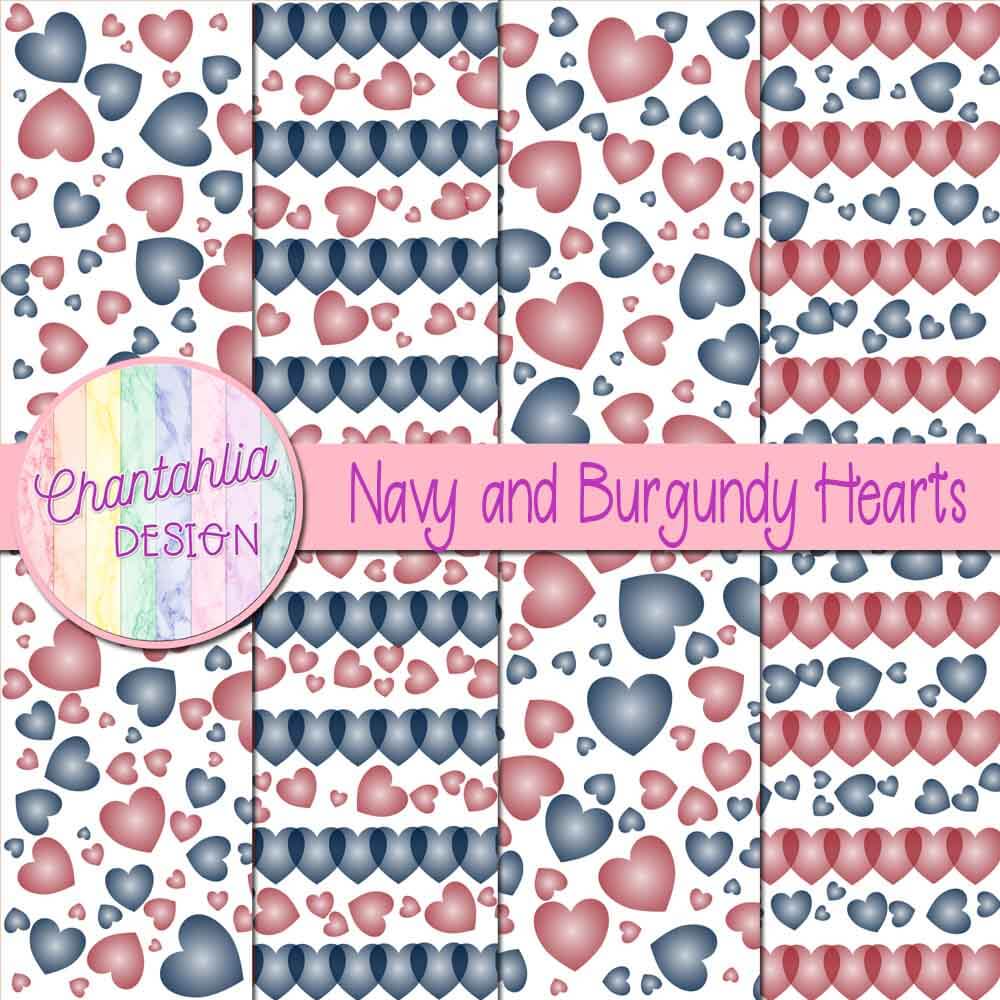 Heart Strips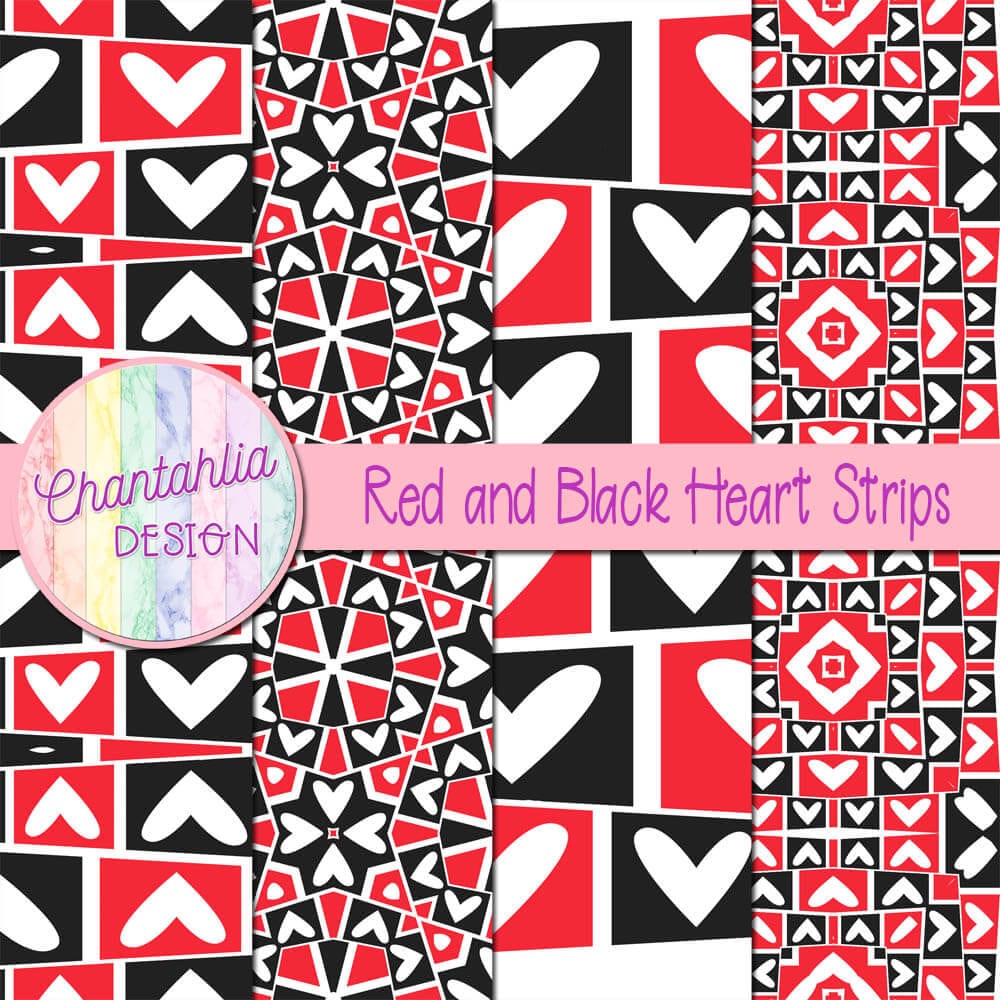 36 Colour Papers
The following papers all feature the one heart design in 36 colours.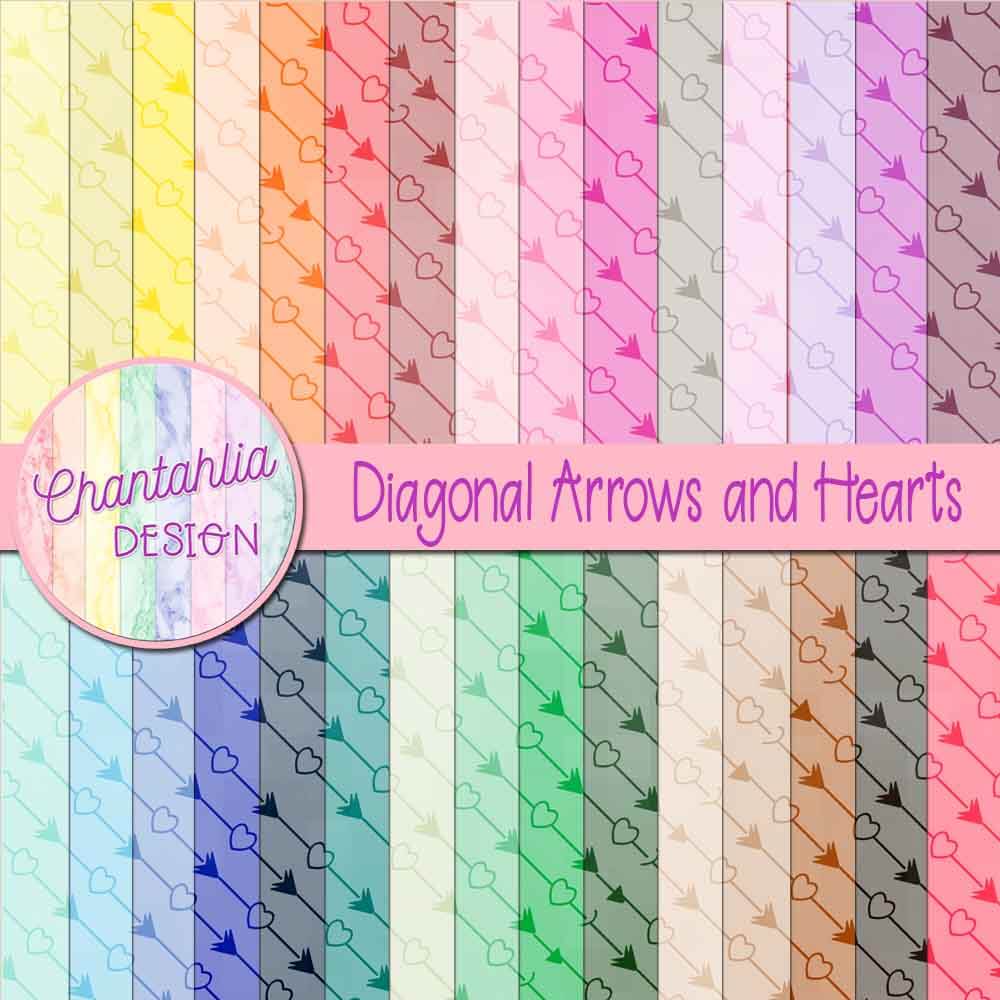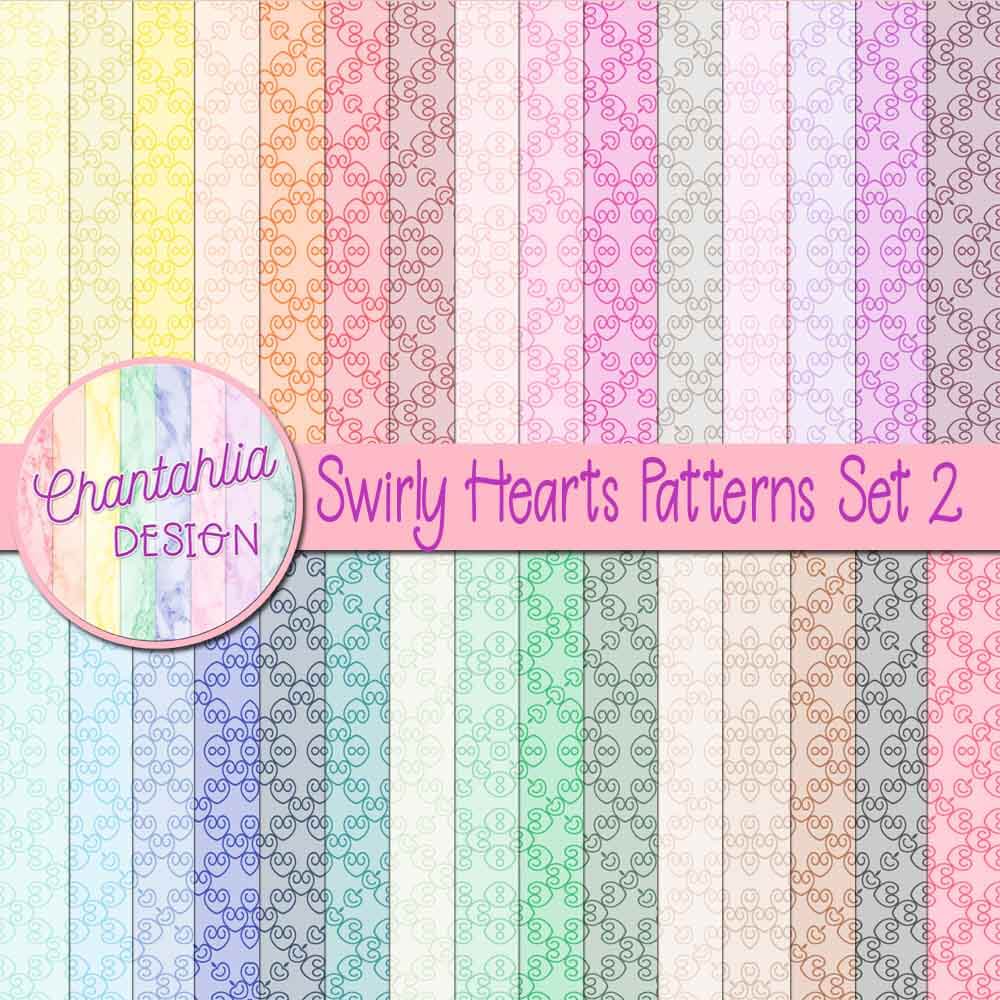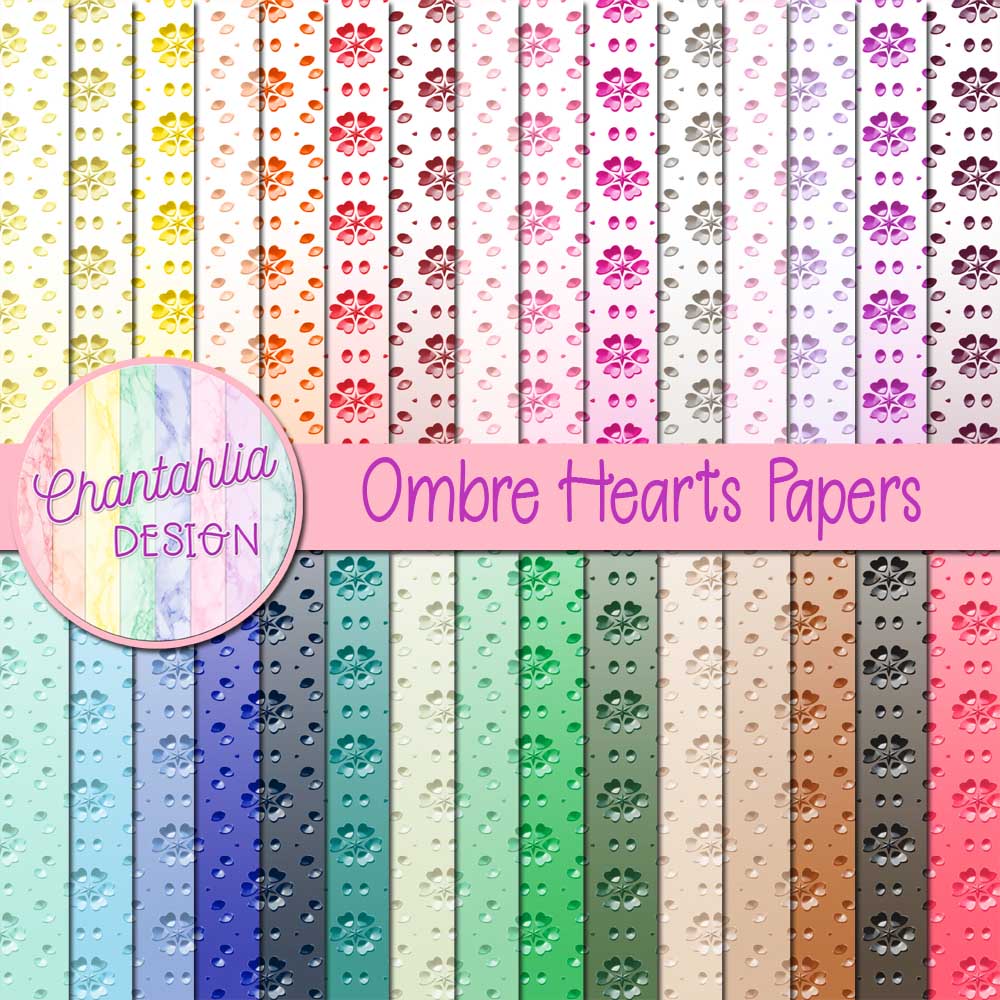 Heart Design Elements for Valentine Projects
There are lots of different heart design elements on Chantahlia design. These are just a few of the options. Some of these design elements are available in other colours so you will be able to find something for your projects. Others are 36 colour sets with the one design in 36 colours.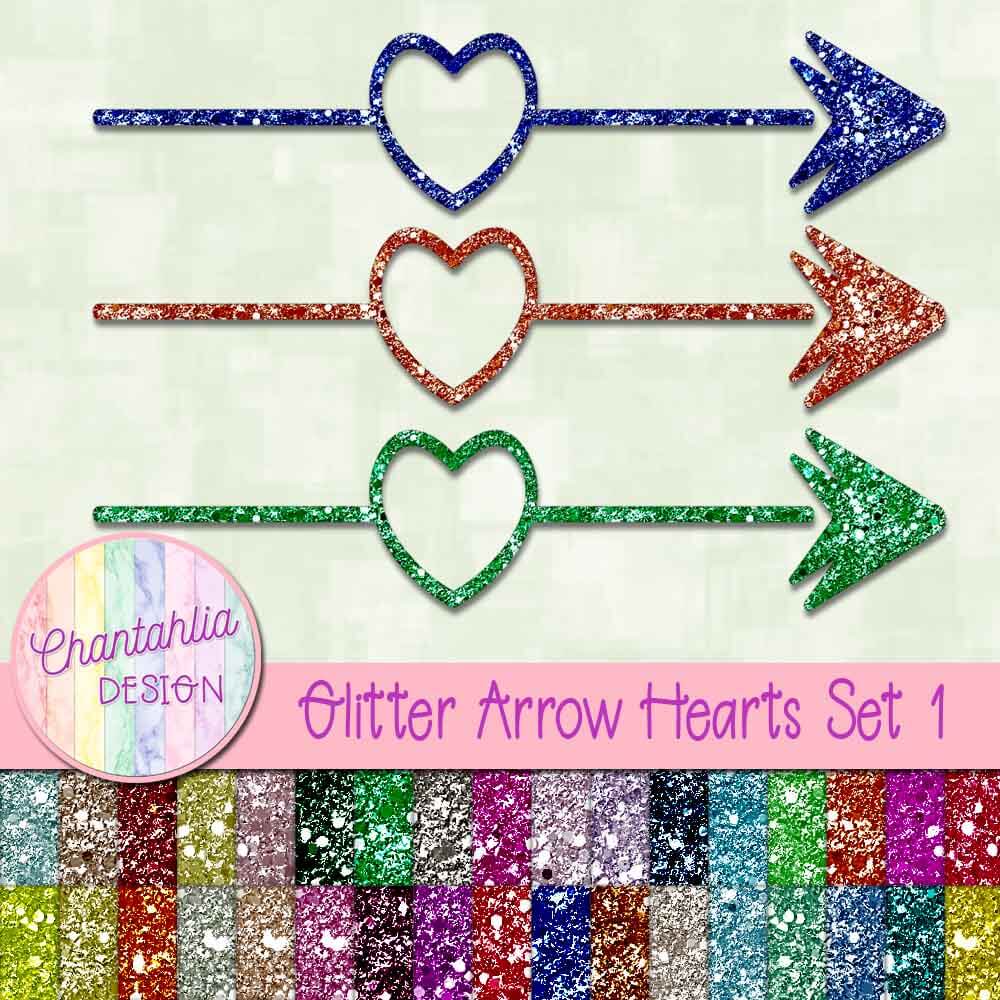 Valentine is just one theme available on Chantahlia Design. If you are looking for other themes click through HERE to see all the sets