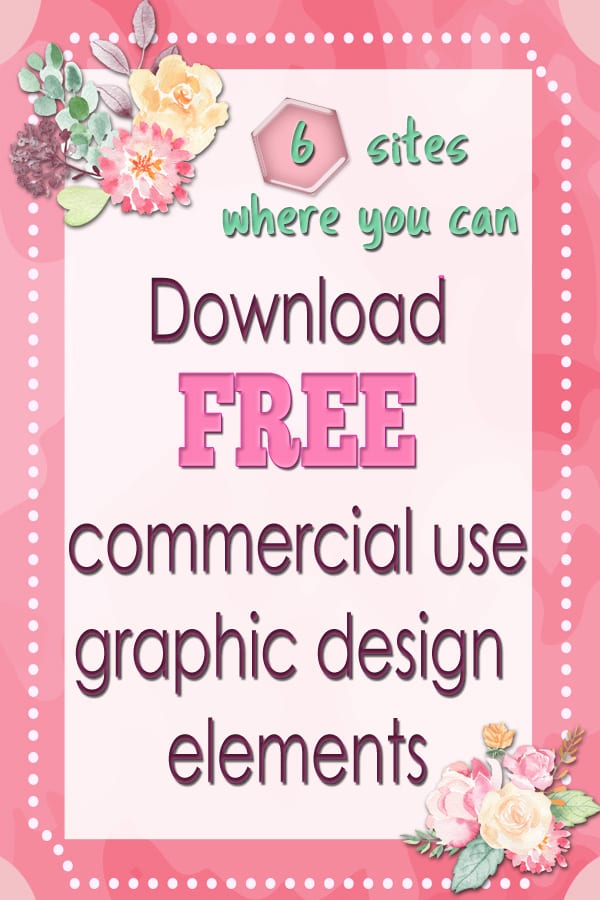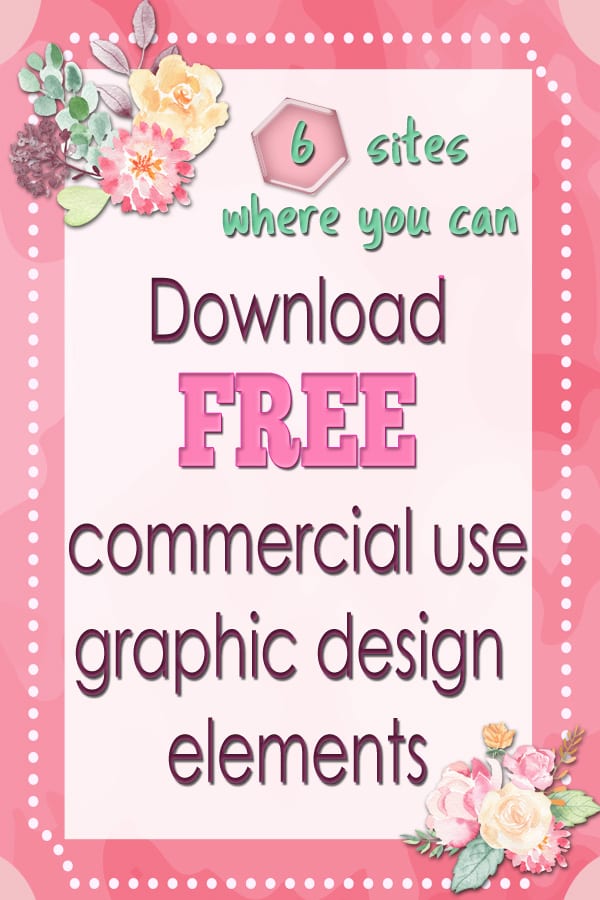 This post contains affiliate links. If you click through and download freebies or purchase items I may receive a small commission. This is at no cost to you.

Free commercial use graphic design elements . Six words that can sound like heaven when you are working on a design project and just need some extra help or inspiration. There are a lot of sites on the web that provide free design elements for personal projects or they require attribution if you use them in your commercial designs. This means you have to write where the design elements came from in your product listing and can look unprofessional. But there are some sites where you can find amazing freebies that can be used for commercial use. These include graphics, clip art, patterns, cutting files, fonts, mock ups and more. These sites all sell graphic design files as well as offering their freebies but there is no pressure to buy. You will be added to their email lists if you sign up to download freebies.
Before I share the sites with you I just want to confirm what commercial use actually means. Some people think that means you can take a design file and just give it away or sell it as is. You can't. In order to have the rights to just give away or sell someone else's work, as is, you would need to have a reseller license. A commercial use license generally means that you can use the files to make physical products and for some of the sites, that you can use the files on print on demand sites. Otherwise you need to use the file in a derived way, such as using clip art to make patterned papers.
Here are the 6 sites I use and thoroughly recommend for free commercial use graphic design elements. Click on the headings or pics to be taken through to the site.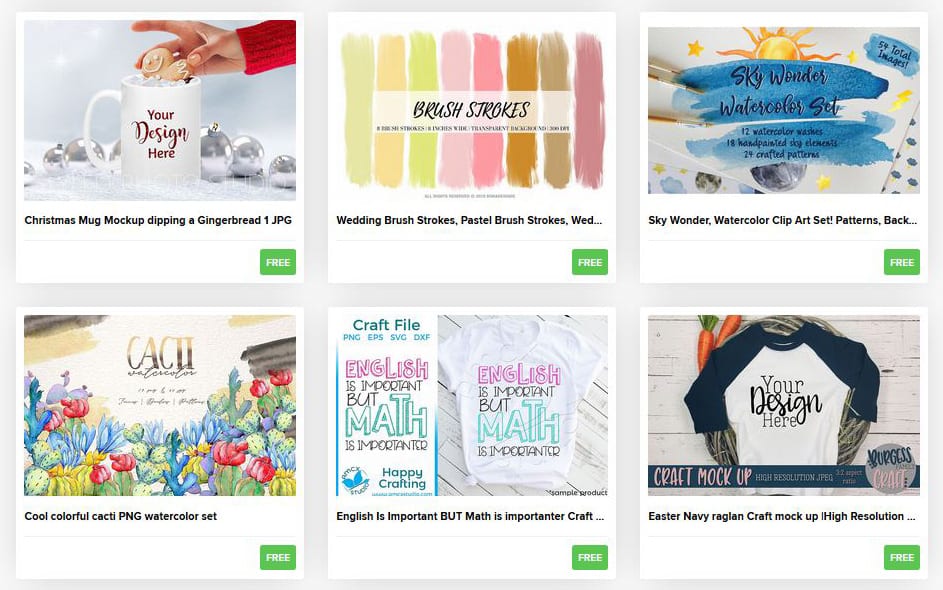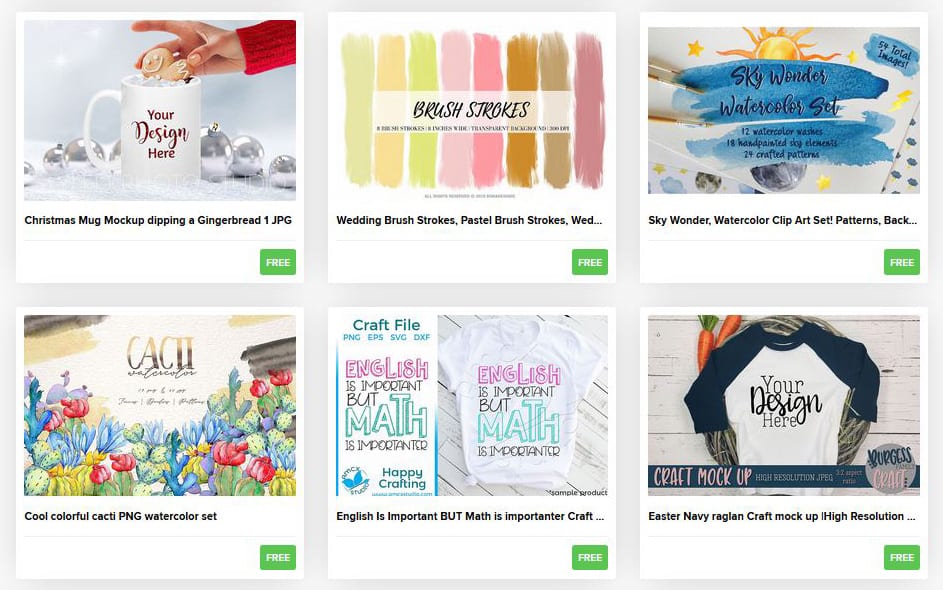 Design Bundles offers free commercial use graphics which you can find under the freebie tab on the top of the site. Some of these freebies are time limited and new ones are added in their place so it's worth checking out the site regularly. The also advertise a new freebie each Monday. The freebies include clip art, cutting files, mock up templates and so much more.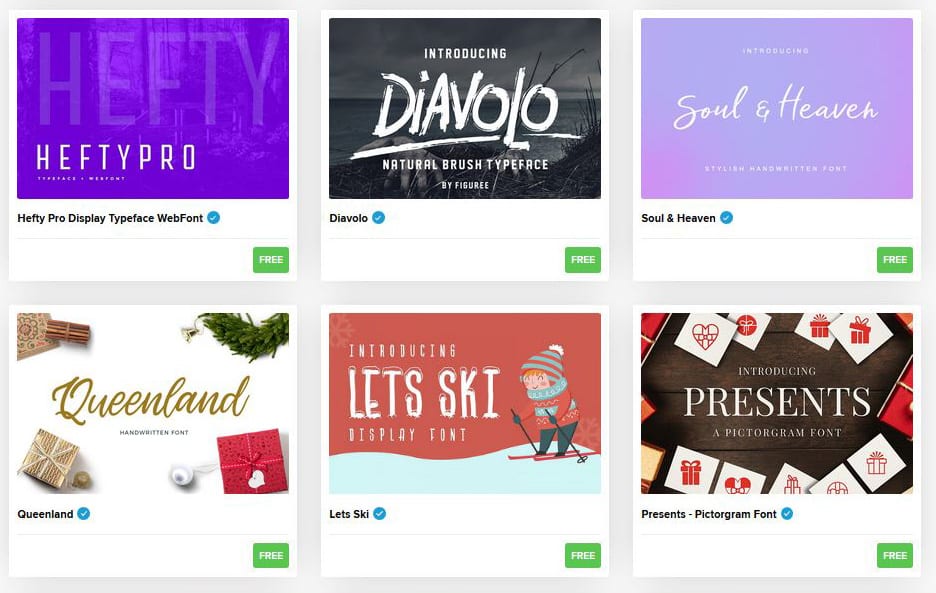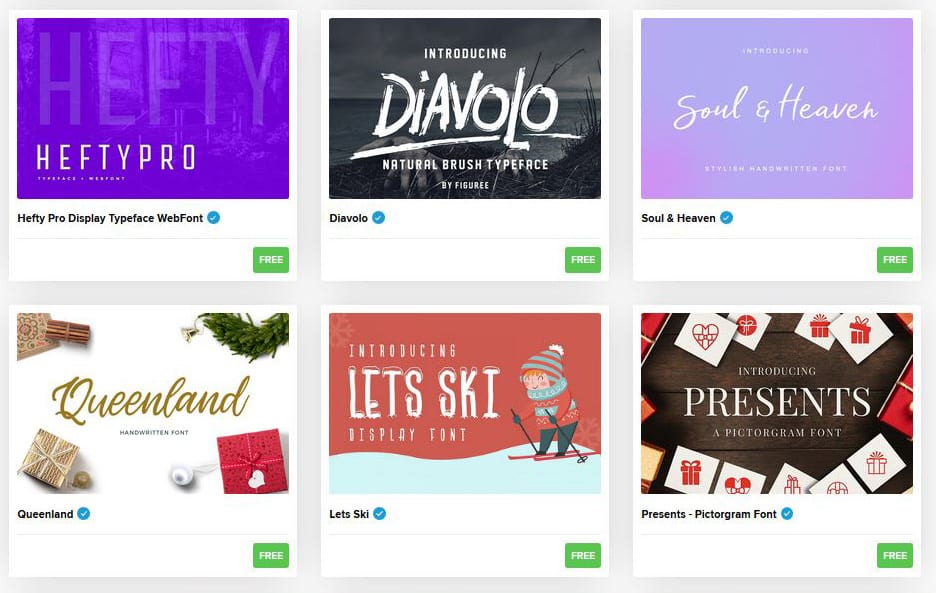 Font bundles is Design bundles sister site and offers free fonts. Again these change over time and it is worth keeping an eye on their site to keep up to date on what is new. They also have a new freebie each Monday. I have used some of these fonts to make the alphas found on Chantahlia design.
Creative fabrica also offers free commercial use graphic design elements including fonts, cutting files, graphics, crafts and more under their Freebies tab. They also offer some daily freebies under the 'Daily Gifts' tab on the very right of their home page.
thehungryjpeg.com
The Hungry Jpeg also provides freebies. You will find a Freebies tab on the top of the page. Click on the tab for all available freebies except the weekly freebie. You will find this by clicking on the drop down arrow. The weekly freebie is available from Wednesday for one week only. Each Wednesday you can pop back for the next weekly freebie.
If you do make the decision to buy something through the hungryjpeg you can receive a discount with my links: Click through my link for
10% off any font – use code FONTA10
10% off any Craft – use code CRAFTA10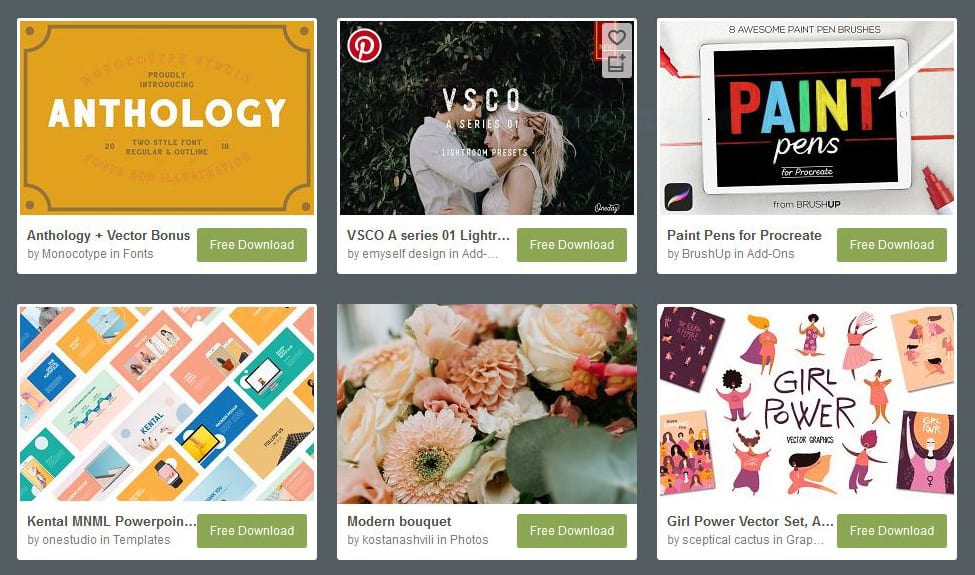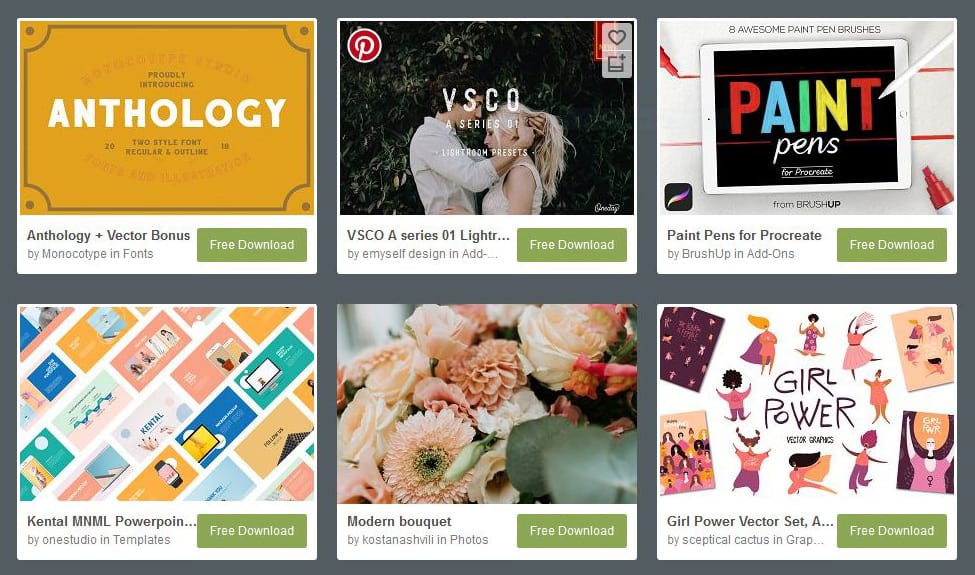 Creative Market is another huge design site. They differ from the other sites listed above as they have no freebies tab. Instead creative market offer 6 new freebies each week. These files are only available for the week after which time they return to normal price.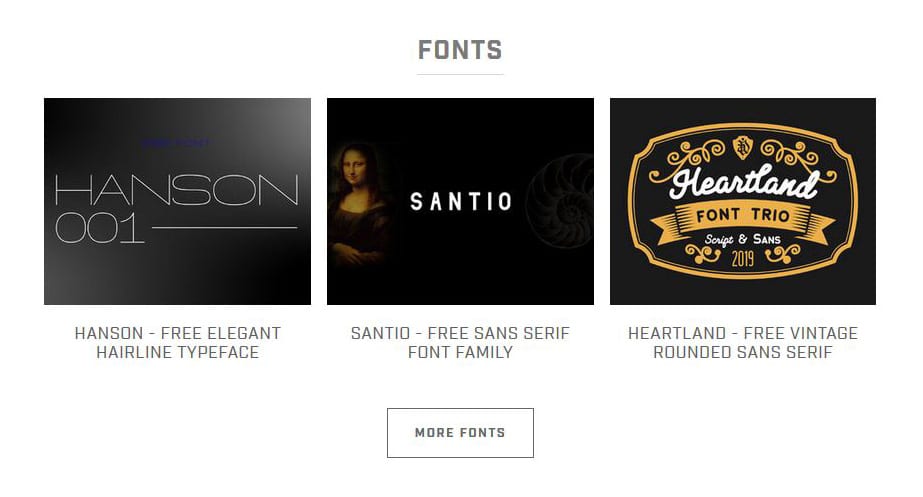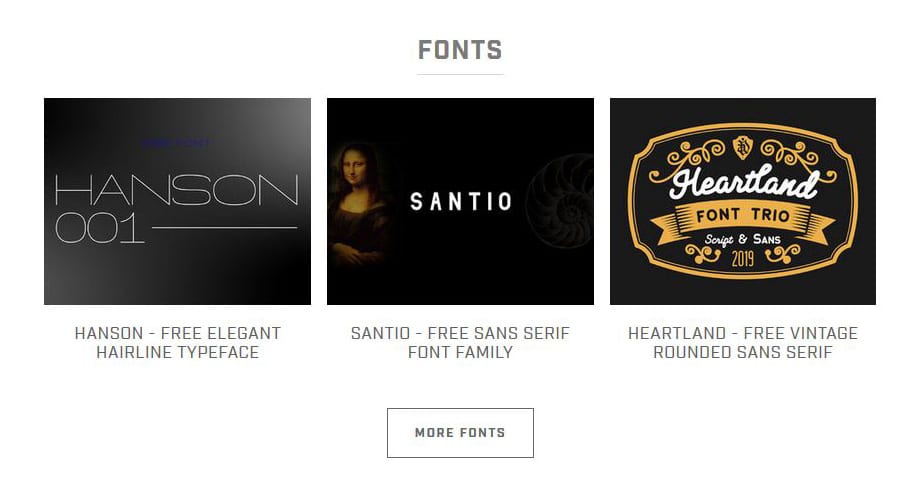 Pixel Surplus has freebies under several categories – fonts, graphics, textures, templates, mock ups, add ons and procreate. Click through to more and at the bottom of the page will be 'Older Posts'. You might miss this if you don't know and there are so many more freebies available.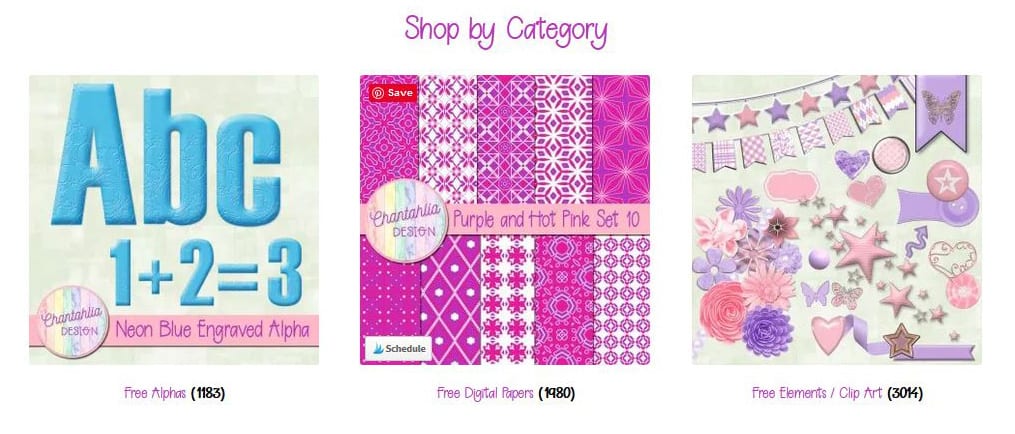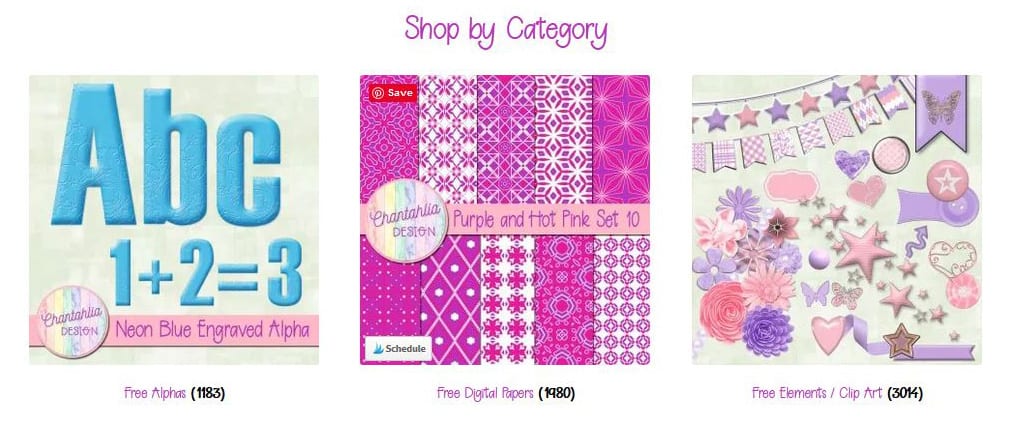 Chantahlia Design, this site, also offers free commercial use graphic design elements – digital papers, elements and alphas ( not fonts ). Use them in digital scrapbooking or other design projects. What makes Chantahlia Design different is that you do not have to sign up in order to download anything , although you are welcome to subscribe, and everything on the site is free.
I hope you find this list useful. Sometimes I find it fun just to check out what new freebies are offered. I hope you enjoy it too.